Emily Balkind, the girlfriend of Christian Yelich, the Milwaukee Brewers outfielder, has been a constant source of support and love for her baseball superstar partner. While Yelich has gained a reputation for his on-field exploits, Balkind has been his steadfast companion, staying out of the limelight for the most part. However, her role in Yelich's rise to success cannot be underestimated. In this piece, we will explore Balkind's personal history, their love story, and her impact on Yelich's evolution as a player.
Who is Christian Yelich's girlfriend, Emily Balkind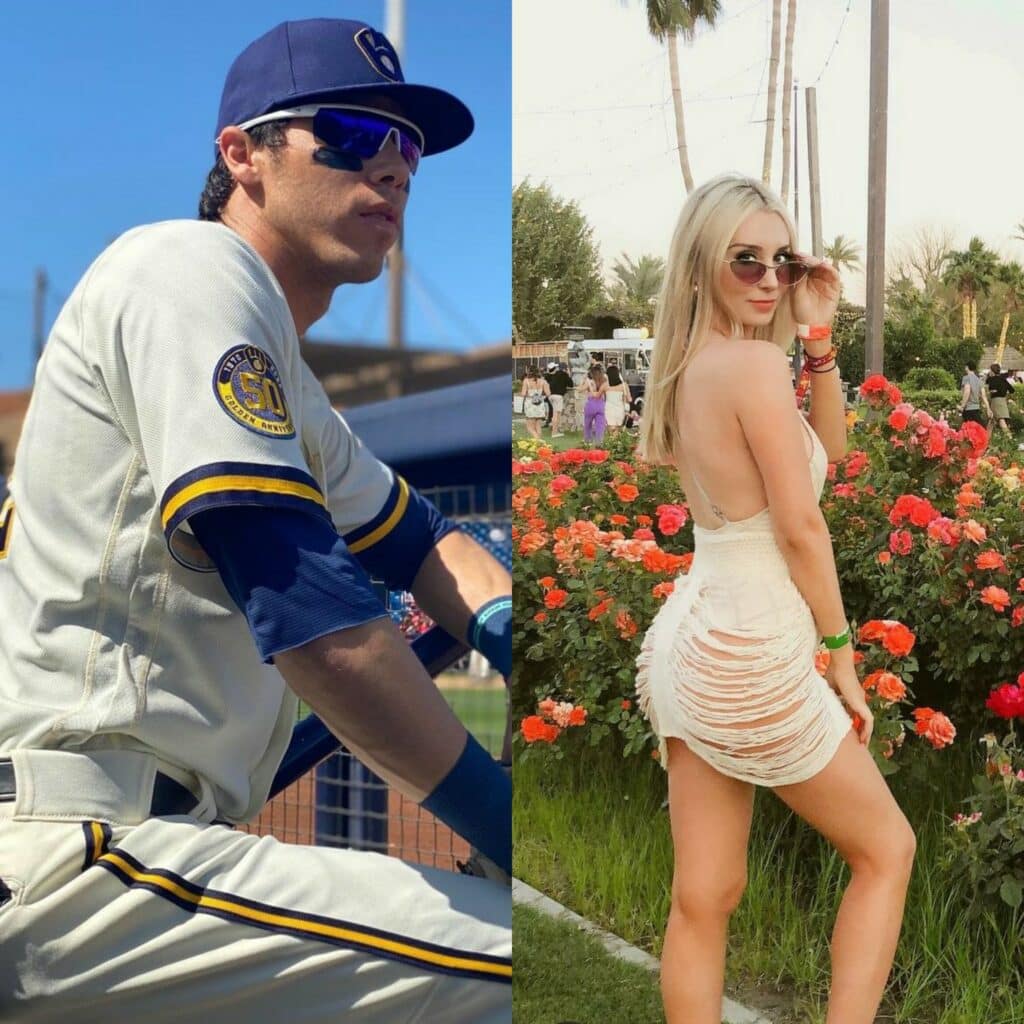 Emily Balkind, an entrepreneur and real estate agent, is perhaps most recognized as the girlfriend of Christian Yelich, a prominent player in Major League Baseball (MLB). Although there is limited information about her personal life and background, this article aims to provide insight into Emily's professional endeavors and experiences.
Early Life and Education
Emily Balkind was born in California, USA, on October 30, 1991. After completing her secondary education, she attended San Diego University, where she earned a Bachelor of Arts degree in Political Science and Government in 2014. In 2017, Emily pursued an extension program at UCLA, where she studied Music Supervision for Films and Television Programs.
Career
Emily Balkind, born under the astrological sign of Scorpio, is a dynamic woman with diverse professional experience. She has previously worked as a public relations specialist with The SOCIETY Group in West Hollywood, California, and as a music coordinator for Jill Mayers Music Consultants in Santa Monica, California.
Emily has also held positions such as clearance supervisor, production assistant, production coordinator, and executive assistant in the entertainment industry. Currently, Emily is an entrepreneur and real estate agent with Douglas Elliman Real Estate, although details of her business venture are unknown.
Relationship with Christian Yelich
Emily Balkind is known for her reserved personality, but her romantic involvement with Christian Yelich was thrust into the public eye after fans of the baseball player noticed a similarity in a picture of a boat shared by both Emily and Christian. Interestingly, Christian had previously shared images of his dog in the same boat, at the same location. Despite this public exposure, the couple has maintained their privacy and has not made any official statements regarding their relationship.
Conclusion
Emily Balkind is a woman of great ambition and remarkable talent, whose diverse skills have brought her success in various professional fields. While her romantic relationship with Christian Yelich remains private, her accomplishments and diligence are evident for all to see.