Undrafted rookie free agents (UDFAs) are professional football players who were not chosen during the NFL draft but are recruited by NFL teams. Despite the common belief that UDFAs earn significantly less than drafted players, their salaries can fluctuate significantly based on a range of variables. This piece delves into the real earnings of UDFAs and identifies various factors that can influence their salaries.
In the NFL, a rookie's average salary is $750,000, which represents the league's minimum wage. For undrafted rookie free agents, the amount reserved last season was between $160,000 and $200,000, the maximum signing bonus allowed for free agents and a certain percentage of a team's overall compensation pool for 2022.
Most UDFAs, if not signed to the active roster, are likely to join a franchise practice squad, where they can earn a salary starting at $100,000 per season. However, it is nowhere near as high as that of drafted players.
Basics of UDFA Salaries
As of 2023, the current Collective Bargaining Agreement stipulates that undrafted rookie free agents (UDFAs) must be offered a minimum base salary of $750,000, which is a significant improvement from previous years. UDFAs have the option to sign a three-year contract.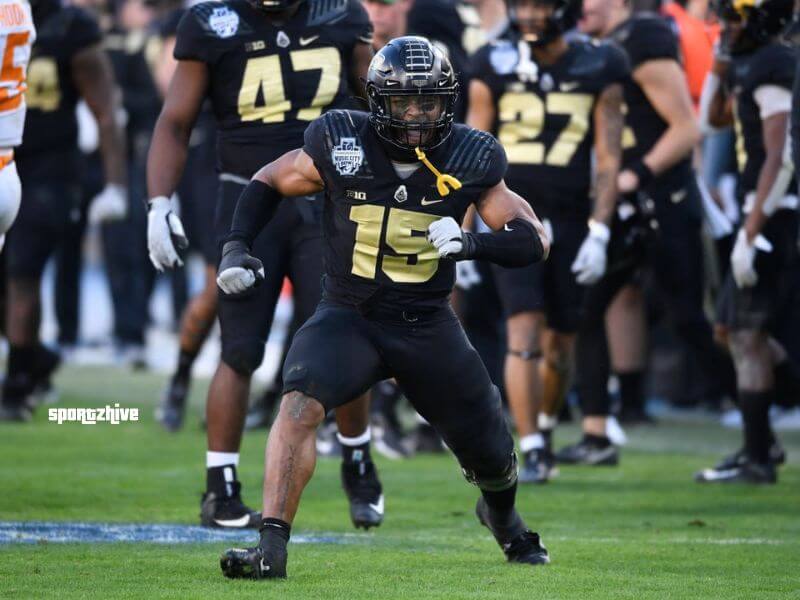 In addition to the base salary, UDFAs may also receive a signing bonus as part of their contract. However, these bonuses are typically much lower than those of drafted players. For example, a first-round draft pick may earn several million dollars as a signing bonus, while a UDFA may only receive a few thousand dollars. As of 2023, the allotted salary cap for UDFAs' signing bonuses and guaranteed money is determined by the team's total budgeted allotment for rookies, which ranges between $160,000 and $200,000 depending on the team. Teams have the flexibility to allocate this budgeted allotment as they see fit among UDFAs.
It's worth noting that UDFAs do not receive any guaranteed money in their contracts. This means that if they are released from the team before the season begins, they will not receive any additional compensation beyond what they have already earned. However, if they make the team's final roster, they will receive their base salary for each year they remain on the team.
Factors That Impact UDFA Salaries
The NFL sets the minimum salaries for UDFAs, but their actual earnings are influenced by a range of factors.
Position: Players in high-demand positions like quarterbacks or left tackles may negotiate for higher salaries than those in positions with lower market values such as kickers or long snappers.
Performance: Strong performance in training and preseason games may lead to increased playing time and higher salaries for UDFAs, while poor performance may result in being cut from the team.
Negotiations: Despite having limited bargaining power, UDFAs may still be able to negotiate for slightly higher signing bonuses or other incentives.
Franchise: A team with more salary cap space may be more likely to offer higher salaries and bonuses to UDFAs compared to a team nearing their cap limit.
The Unlikely Heroes of the NFL: Undrafted Free Agents Who Made It Big
The NFL has seen its share of top-tier athletes who went undrafted.
Kurt Warner, an elite quarterback and a Hall of Fame inductee in 2017, had to play in both the Arena Football League and NFL Europe before finally securing a spot in the NFL with the St. Louis Rams in 1998.
Wes Welker, one of the most productive slot receivers in league history with over 1,000 receiving yards in five seasons, was not drafted in 2004 and was initially cut by the San Diego Chargers. However, he bounced back and became a star with the Miami Dolphins.
Tony Romo, a four-time Pro Bowl quarterback who led the Dallas Cowboys to the playoffs four times during his tenure with the team, was not drafted in 2003 but eventually signed with the Cowboys as a free agent.
James Harrison, a five-time Pro Bowl linebacker and two-time Super Bowl champion who played for the Pittsburgh Steelers, Cincinnati Bengals, and New England Patriots, was not drafted in 2002 and even faced being cut twice by the Steelers before ultimately earning a spot on the team in 2004.
Conclusion
To sum up, despite not being drafted, undrafted free agents (UDFAs) can still earn a decent salary and demonstrate their abilities in the NFL. Although there are minimum salary guidelines enforced by the NFL, UDFAs have the chance to negotiate for higher pay and signing bonuses based on various factors. Ultimately, the salary of a UDFA is subject to their performance, negotiation skills, and the team they are signed to.