From the minor league, the Cincinnati Reds have called up their another top prospect to the team. An infielder named Christian Encarnacion-Strand called to replace Kevin Newman in the Reds who has been placed on the 10-day injured list with gastritis. 
At AAA Louisville, Encarnacion-Strand has performed excellently so far this year. In total bases, he leads the International League and positions in the top six in runs scored, slugging percentage, extra-base hits, RBIs, and home runs. In the whole league, he also has the 7th-highest batting average with .331, two triples, and 21 doubles compiling 20 home runs. 
While marking up his teenage days in Pleasant Hill, California, Christian Encarnacion-Strand went to College Park High School. As a senior with 40 hits and 27 RBIs and 455 total, he was the most valuable player in the Diablo Athletic League Foothill Division. 
Why Christian Encarnacion-Strand Is a Designated Hitter?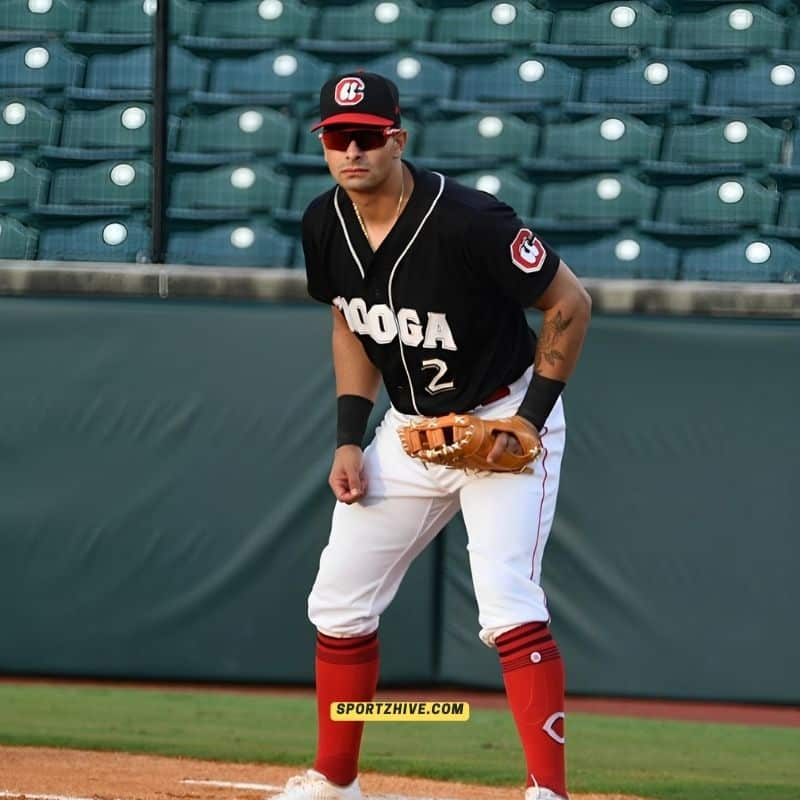 The Oklahoma State player was picked in the fourth round of the 2021 MLB Draft at 23. In one of baseball's best farm systems, a top 80-100 overall MLB prospect. Encarnacion batted .331/.405/.637 with 20 home runs and 21 doubles in his 316 plate appearances at AAA Louisville. These are the consistent numbers that align consistently with his performance at earlier minor league levels. 
Also Read: No-Hitter vs. Perfect Game Comparison in Baseball
Christian Encarnacion-Strand played baseball first time at Yavapai College. With 22 home runs and 70 RBIs, he hit .402 as a freshman. In the Arizona Community College Athletic Conference, this performance bagged him the Player of the Year honor.
In the 34th Round of the 2019 MLB draft, he was picked by the Seattle Mariners but didn't sign a deal. For the remainder of his academic eligibility, Encarnacion-Strand changed colleges and was then admitted to Oklahoma State University. 
Christian Encarnacion-Strand Added To Cincinnati Reds Lineup
By the Reds on Monday, 17th July, Encarnacion was given a little promotion. In the lineup, Christian Encarnacion-Strand batted seventh as Cincinnati's designated hitter against San Francisco Giants. Announcing his arrival, the Reds shared a photo of Encarnacion-Strand jersey back. 
Also Read: What is Paul Skenes Net Worth? Contract And Salary Breakdown
To make his major league debut this year, Christian Encarnacion-Strand will be the 12th Reds player and the team's 16th rookie overall in 2023. Encarnacion also had two appearances in the corner of the outfield and at third base this season. 
In a deal with the Minnesota Twins, Spencer Steer and Encarnacion-Strand joined the Reds for right-hander Tyler Mahle just before the trade deadline in August of last year. Encarnacion-Strand swings at pitches outside of the strike zone and he has a respectable strikeout rate.