Bruce Brown Jr. from the Denver Nuggets is the most recent NBA star to be rumored by fans as the possible father of Lana Rhoades' baby. The ex-adult film actress welcomed a son named Milo last year, yet the enigma of the child's father persists.
Rhoades dropped hints suggesting that Milo's dad is a player from the Brooklyn Nets. A lot of speculation initially pointed towards Kevin Durant, as reports surfaced about a date between them. Nonetheless, fan focus swiftly shifted to Blake Griffin, largely due to his striking resemblance to Rhoades' son.
Who Is The Daddy Of Lana Rhoades's Baby- Milo?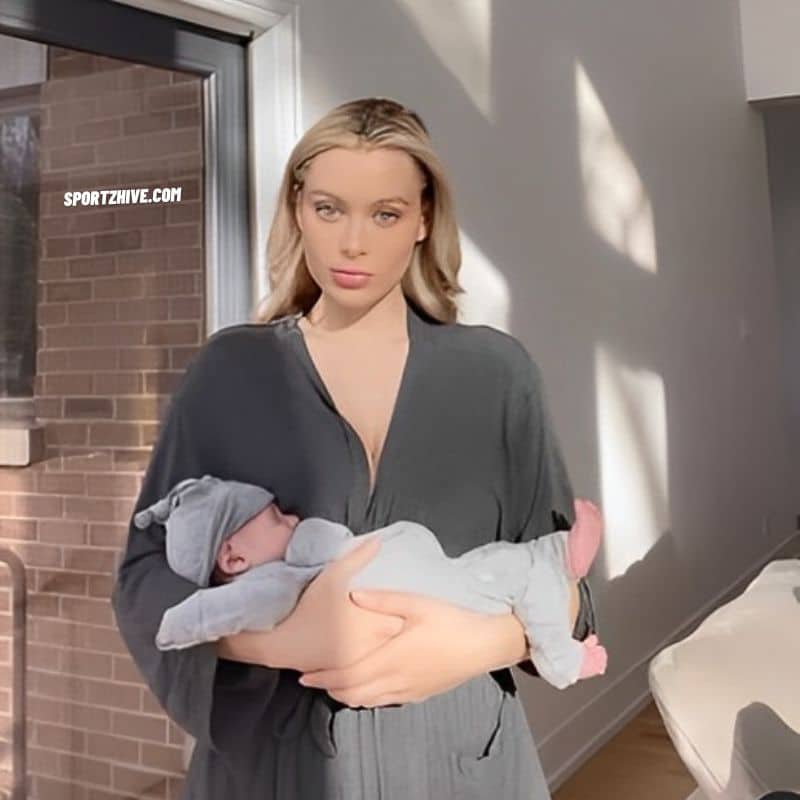 However, it's important to emphasize that the 26-year-old social media personality has not officially confirmed the identity of her baby's father. A recent post in which she appeared to call out Griffin for not visiting his child was actually a creation of ButtCrack Sports. This Twitter page is widely known for crafting humorous and fictitious content.
With Lana Rhoades' baby daddy still a mystery and neither Kevin Durant nor Blake Griffin being confirmed as the father, what led fans to speculate about Bruce Brown Jr.? 
A few weeks ago, Rhoades shared an image of Brown, the sixth man for the Denver Nuggets, which seemed to allude to the idea that he might not be particularly well-endowed.
Has Bruce Brown dated Lana Rhoades?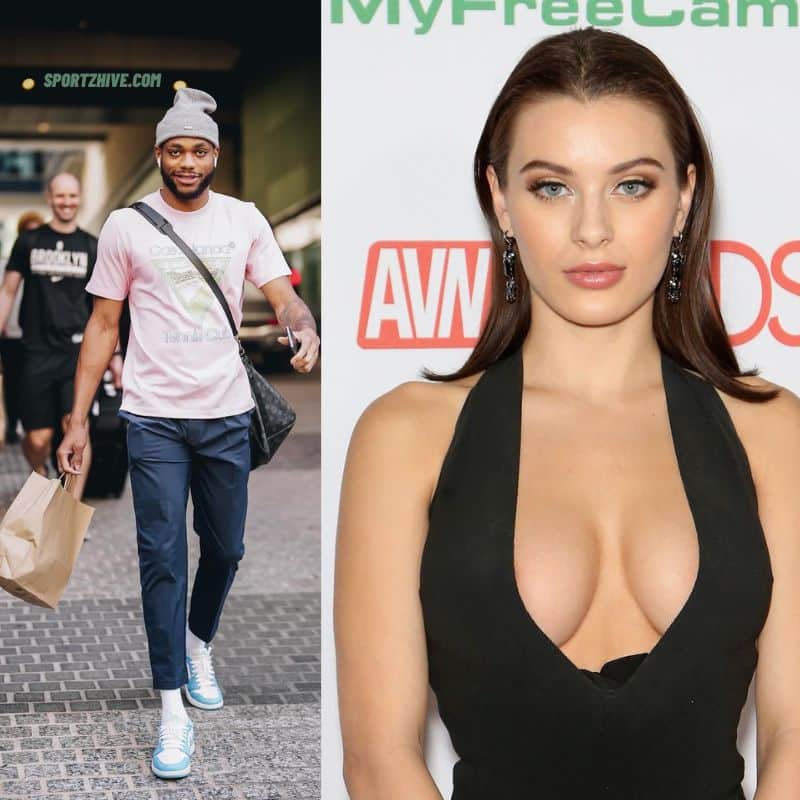 In recent times, NBA enthusiasts have been caught up in speculating about Brown's potential role as Milo's biological father. Lana shared a story on her Instagram that mentioned Bruce Brown. While concrete evidence linking Bruce to being Lana's baby daddy remains elusive, fans are currently willing to embrace the notion. 
Notably, Rhoades had left a comment on one of Brown's Instagram live streams some time ago. Additionally, Lana let slip that her son possesses NBA DNA.
This certainly implies that the true father is indeed an NBA player. Another crucial point adds weight to this speculation: Brown was part of the Nets' roster around the time Milo was born. What's more, Lana disclosed that she had a date with a player from the Brooklyn Nets. 
However, there are no apparent resemblances between Milo and another contender for the role of father, Bruce Brown. Presently aligned with the Nuggets, Brown is primed to compete in the forthcoming NBA Finals week. The 26-year-old is making his mark with the team, emerging as a pivotal player during this postseason campaign.
Also Read: Who is Steve Nash's ex-wife, Alejandra Amarilla?
Fans' Reaction to the Buzz Going Around
Numerous fans are firmly convinced of Brown's connection to Milo's fatherhood, spurred by the revelation that Rhoades was actively observing his Instagram Live session. Moreover, their mutual act of following each other on the platform has fueled speculation. Adding to the intrigue, the ex-adult film star subsequently posted a picture featuring Brown.
One fan wrote:
"The player on the Nets who got Lana Rhoades pregnant a few years ago was Bruce Brown this whole time."
According to the theory of another fan:
"Stop saying it's KD or Blake. Bruce Brown is the father. I've known about this for some time, just didn't say anything. Since Lana Rhoades is trending, I thought I'd share this, lol. Also when tf did Nets trade bro???"
However, it's important to note that this information has never received confirmation from Rhoades. Until such time as she publicly discloses the identity of her baby's father, it cannot be regarded as a factual assertion.