Terry McLaurin, also known as "Scary Terry" has always been amazing since he was drafted in the league in 2019. He has established himself as a reliable player being a leading wide receiver for the Washington Commanders. With his fast hands, agility, and speed, he has secured his role as the go-to guy in Commanders. 
But as we inch closer to the 2023 NFL season, fantasy football managers are faced with an essential question: Is Terry McLaurin a good pick this year? This article aims to provide an in-depth analysis of McLaurin's fantasy outlook for the 2023 season to help you make that crucial decision.
Terry McLaurin Fantasy Profile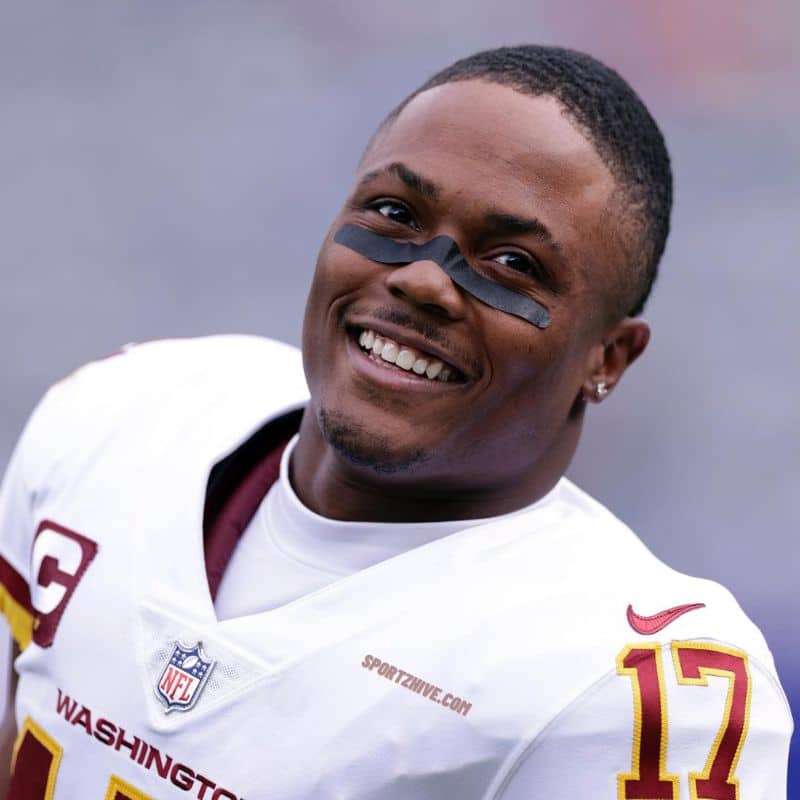 Terry McLaurin has had an illustrious career since being drafted in the third round by the Washington Commanders in 2019. With over 2,500 receiving yards in his first three seasons and a knack for finding the end zone, McLaurin has emerged as a fantasy football darling. 
His playing style, marked by crisp route-running and breakaway speed, makes him a difficult matchup for even the most experienced cornerbacks. Notably, his ability to gain yards after the catch (YAC) significantly boosts his fantasy value. His strengths, including a high target volume and a reliable catch rate, make him a valuable asset for the 2023 season's fantasy outlook. With his consistent production, McLaurin is poised to be a top-tier wide receiver in both real-life and fantasy football arenas.
Commanders and its Quarterback Situation
The Washington Commanders are undergoing some significant changes in their offense, which naturally impacts Terry McLaurin's fantasy outlook for the 2023 season. The team welcomes a new quarterback in Sam Howell and an experienced offensive coordinator in Eric Bieniemy. These changes could mean a shift in offensive strategies that could either benefit or hinder McLaurin's production.
Sam Howell is an intriguing prospect with a strong arm and good accuracy, both of which can enhance McLaurin's downfield threat. A new quarterback could mean growing pains, but the upside of a stronger aerial attack cannot be ignored.
Terry McLaurin 2023 Season Expectations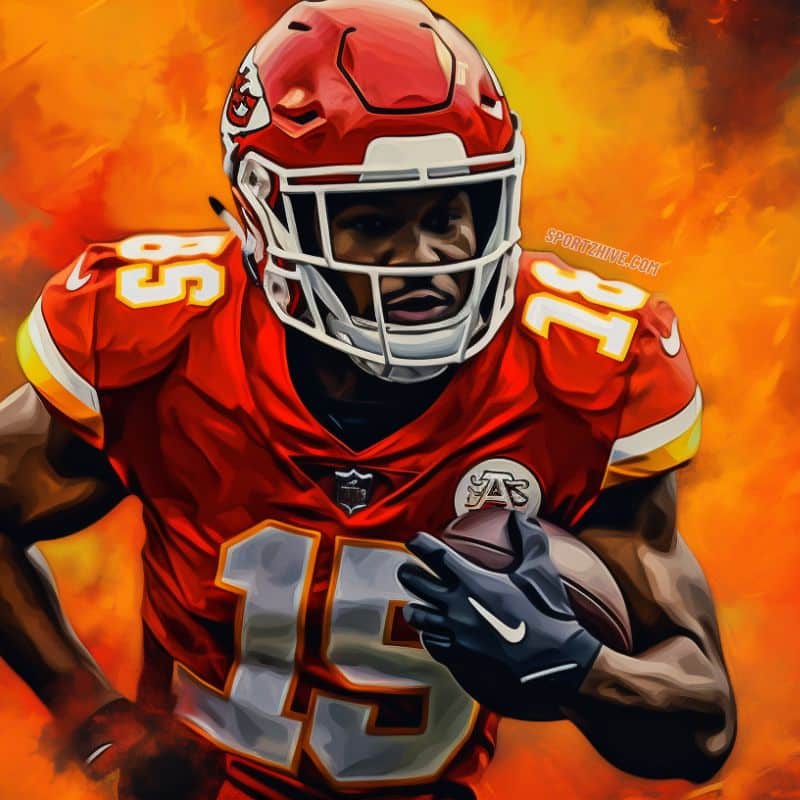 Despite a toe injury and the rise of Jahan Dotson, there's cautious optimism around McLaurin's fantasy outlook. Experts anticipate that Bieniemy's offensive schemes will likely land him a top-20 finish.
Breakout Opportunities and Challenges
McLaurin has proven his durability in past seasons, making him a relatively stable pick. However, he faces challenges, including competition for targets and a slightly declining target share, which stands at 22.6% as of 2022.
Terry McLaurin Fantasy Draft Strategy
Draft Rounds and ADP
PPR Formats:

McLaurin is around WR20–WR22, aligning with players like DeAndre Hopkins and D.J. Moore.
Standard Formats:

His ADP places him as the WR24, along the lines of Drake London and Christian Kirk.
Given these numbers, aiming for McLaurin in the 4th or 5th round could be an optimal draft strategy.
Sleeper Pick or Balanced Strategy
McLaurin could serve as a sleeper pick due to the team's new offensive setup. His slight dip in ADP might make him a value pick in the middle rounds.
Also Read: Who is Jake Fromm wife, Caroline Ostman?
Risks and Concerns
While Draft Sharks' injury predictor marks McLaurin as a "high risk," he holds the highest possible "durability rating" of 5.0. Therefore, concerns over his recent toe injury should be minimal. However, the emergence of Dotson poses a risk to his target share.
Conclusion
Terry McLaurin remains a tantalizing option in the 2023 season, despite a few risks. His new quarterback and offensive coordinator, combined with his proven skill set, make him a strong candidate for a top-20 finish among WRs. It would be wise for fantasy football players to consider him during the middle rounds, where his current ADP suggests he could offer significant value. Stay updated on Commanders' WR news and developments as the 2023 season approaches to make the most informed draft decisions.