Caroline Ostman is the devoted wife of Jake Fromm, the backup quarterback for the Washington Commanders. Ostman has been with Fromm for quite some time, likely before he even knew he would make it to the NFL. Their love story is one characterized by trust and dedication.
Caroline Ostman's Career And Degree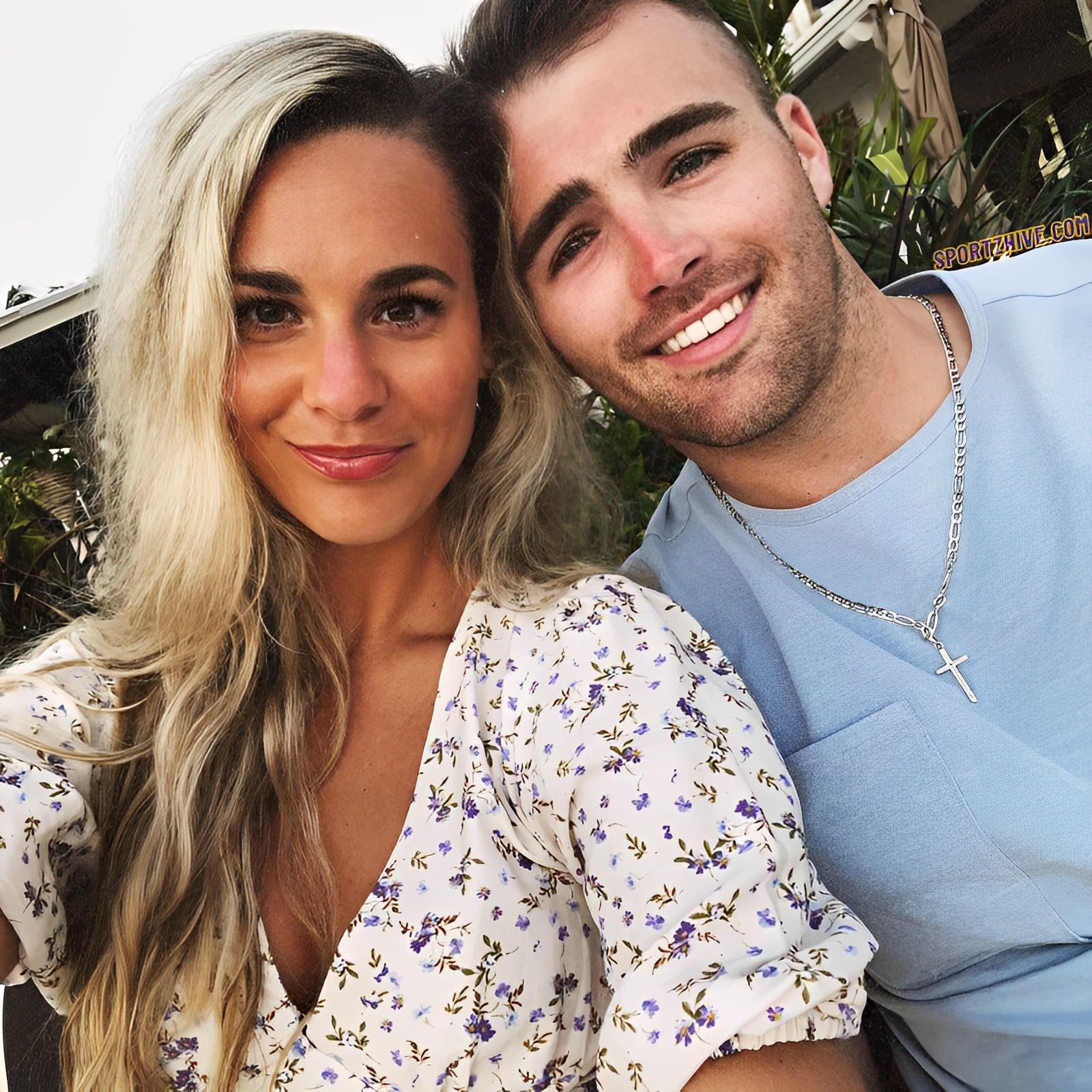 This football WAG (Wives and Girlfriends) holds two degrees from the University of Georgia, which is also the alma mater of both her and Jake. She earned her Bachelor's degree in finance before achieving her Master's in Marketing Research from the same university.
Caroline Ostman wasn't just a bookworm; she was also an impressive athlete at UGA and took part in various sports activities. Her primary role in the University's sports scene was on the school's volleyball team, where she held the position of captain during her senior year.
Ostman led the University with discipline and diligence, never shying away from challenges. During her time at UGA, she also secured a position as a marketing coordinator for PrimeLending Mortgage and another as a graduate assistant in the Business and Travel office of the University's Athletic Association.
In the present day, Ostman works as an associate market research manager, but when her schedule allows, she also attends her significant other's home games.
Caroline Ostman and Jake Fromm: First Meeting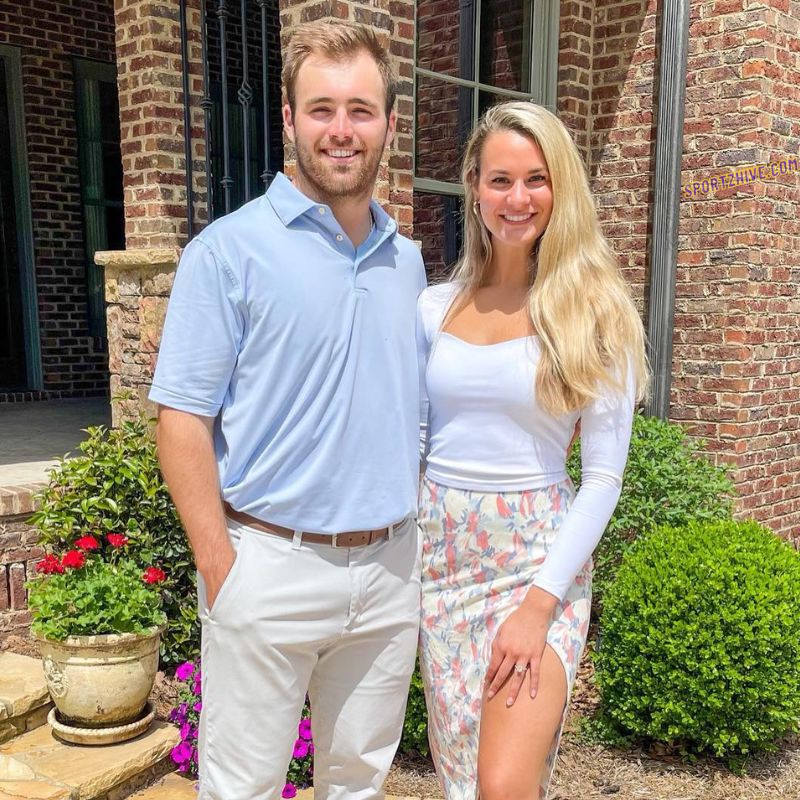 Caroline Ostman and Jake Fromm crossed paths in the spring of 2017 at the University of Georgia. They both were part of the school's sports program, with Fromm being a member of the football team, and Ostman actively participating in the volleyball team.
Their connection was nearly instant, and they quickly became a sought-after pair on campus. Their shared ambition further solidified their bond. Throughout Fromm's college years, they remained inseparable until the Bills selected Fromm in the 2020 NFL Draft. However, Fromm's departure from UGA didn't harm their relationship.
Instead, the couple's connection grew even stronger. In March 2021, they took the next step and got engaged. Just three months later, in July 2021, this stunning couple exchanged their vows, fulfilling the long-awaited anticipation of their friends and well-wishers.
Also Read: Who is Justin Fields' Girlfriend, Gianna Carmona?
Do Caroline Ostman and Jake Fromm have Kids?
Caroline and Jake Fromm do not have children. The couple remains as close as ever, evident from their frequent and adorable social media posts dedicated to one another.
At the moment, both are concentrating on advancing their careers. Ostman is striving to climb higher within her organization, while Fromm is aiming to secure a starting position in the NFL.