Victor Wembanyama the French basketball player made his debut for the San Antonio Spurs in the 2023-24 season. Wembanyaa is known for his towering height, standing at 7 feet 4 inches tall. Being the first overall pick in the 2023 NBA Draft for the Spurs, he was in the news all over. Now the most discussed topic is Victor Wembanyama's Parents. Here in this article, we bring all the details about the player.
Who are Victor Wembanyama's Parents?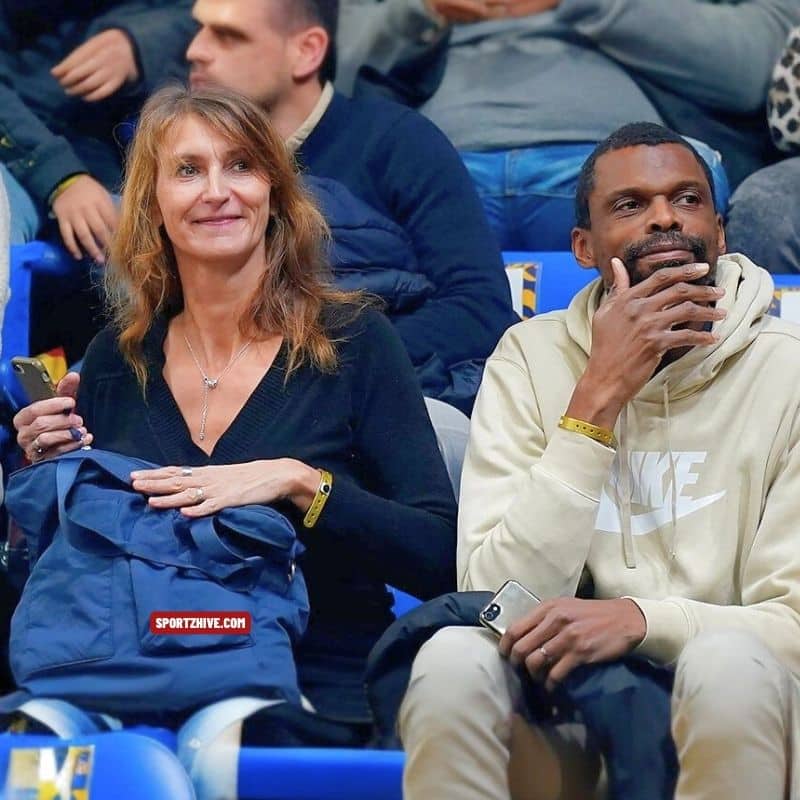 Felix Wembanyama is the father and Elodie de Fautereau is the mother of Victor Wembanyama.
Felix Wembanyama, Victor's father was also an athlete from DR Congo. He was a triple jumper, long jumper and high jumper. His physical attributes can be seen in Victor's height and strength.
Elodie de Fautereau has a rich history in basketball. She was not only a notable player in French leagues but also a coach for various teams. Victor Wembanyama's mom has also trained him since his early childhood. He started playing basketball at the age of 5. His physical attributes helped him and it was clear from his high-school time that he would be a big star one day.
Victor Wembanyama's family has its roots in sports. His maternal grandfather was also a professional basketball player in the 1960s. Whereas, his sister, Eve has been making waves in basketball, and helping France to secure a win in the 2017 FIBA U16 European Championship.
Where do Victor Wembanyama's Parents Live?
Felix Wembanyama and Elodie de Fautereau, the parents of Victor Wembanyama, live in Versailles, France. For nearly two decades, this is where Felix and Elodie have cultivated a life together, raising their children. The stability and love found in the Wembanyama household have been fundamental to Victor. It has provided him with the support system necessary for his leap into basketball stardom.
Victor Wembanyama's Parents' Ethnicity and Nationality
Felix Wembanyama comes from Congo, bringing with him a diverse ethnic background. Meanwhile, Elodie de Fautereau is French with Caucasian roots. Victor Wembanyama, born and growing up in France, is of French nationality. He carries within him the diverse cultural influences of his parents.
Victor Wembanyama's Siblings
Victor has two siblings, Ève and Oscar, who are also making their mark on the basketball world.
Ève, Victor's older sister, stands at 6'1″. She plays for Monaco in France, showcasing her skills and dedication to the sport. In addition to her success in the traditional 5-on-5 game, Ève represents France in FIBA 3×3 basketball.
On the other hand, Oscar, Victor's younger brother, already stands tall at 6'7″. He plays basketball for ASVEL in France. Although he is still young, Oscar is quickly gaining recognition as one of the most promising players in his age group.
Conclusion
The Wembanyama family stands as a remarkable testament to athletic prowess and dedication to basketball. From Felix and Elodie's unwavering support to the budding talents of Ève and Oscar, they have created a legacy anchored by Victor's promising NBA journey.
Recommended For you:
Kelly Oubre Jr.'s wife: Meet Shylynnitaa Oubre
Kyrie Irving's IQ Score: Is Mavs Player Smart Enough?
Current NBA Players Under 6 Feet: Ranking the Shortest B-ballers