Bryce Harper, the Philadelphia Phillies' superstar right fielder and first baseman, is one of the most popular baseball players on social media, with around 1.8 million followers on Instagram alone. His fans are curious about all aspects of his life, including his family. After seeing how family-oriented Harper is, questions are flooding in about his parents. In this article, we will take a closer look at Bryce Harper's parents and their role in his life.
Who are Bryce Harper's Parents?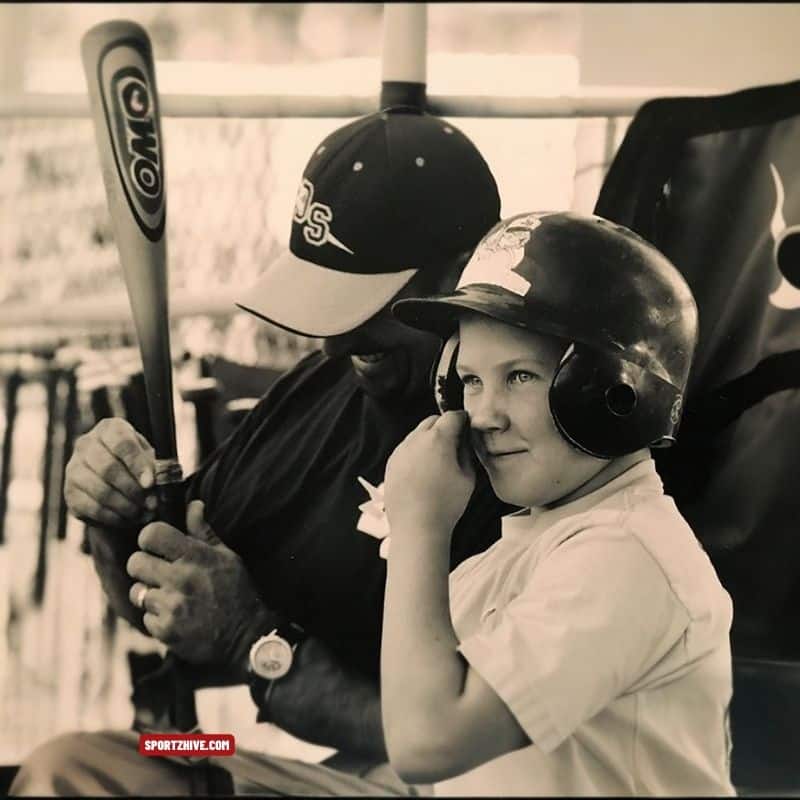 Bryce Harper's parents are Sheri and Ron Harper, both of whom played a pivotal role in nurturing him. The Harper family lives in Las Vegas, Nevada, and are proud Mormons who practice its teachings.
Ron Harper was an ironworker who worked for Reinforcing Ironworkers Local 416 back in the day, and his mom, Sheri Harper was a tennis player and cyclist who eventually became a homemaker and a fitness fanatic.
The Harper family have spent the better part of their lives in Las Vegas. Bryce rose to stardom at Las Vegas High School and, even now lives near Henderson. The family always had a strong belief in education, community, self-reliance, service, and abstinence from alcohol, tobacco, and drugs.
Bryce Harper's Parents' Ethnicity and Nationality
Ron and Sheri Harper, both are White American nationals. Though nothing specific is available online that confirms their ethnicity, they are most likely to be of European descent. The whole family is a member of the Mormon Church and lives by its code.
Mormons aren't allowed to indulge in any substances and are required to strictly avoid alcohol or any other form of drugs.
Bryce Harper's Parents Net Worth
Bryce Harper's parents, Ron and Sheri Harper, have an estimated net worth of $10 million. This is based on their combined earnings from their careers, investments, and real estate holdings.
Ron Harper is a retired ironworker, while Sheri Harper is a stay-at-home mom. However, they have both made significant investments over the years, which have contributed to their net worth.
Meanwhile, Bryce Harper's net worth is estimated in the ballpark of $110 million and is bound to jump up after he signed a record-breaking 13-year contract for $330 million with the Philadelphia Phillies.
Bryce Harper's Wife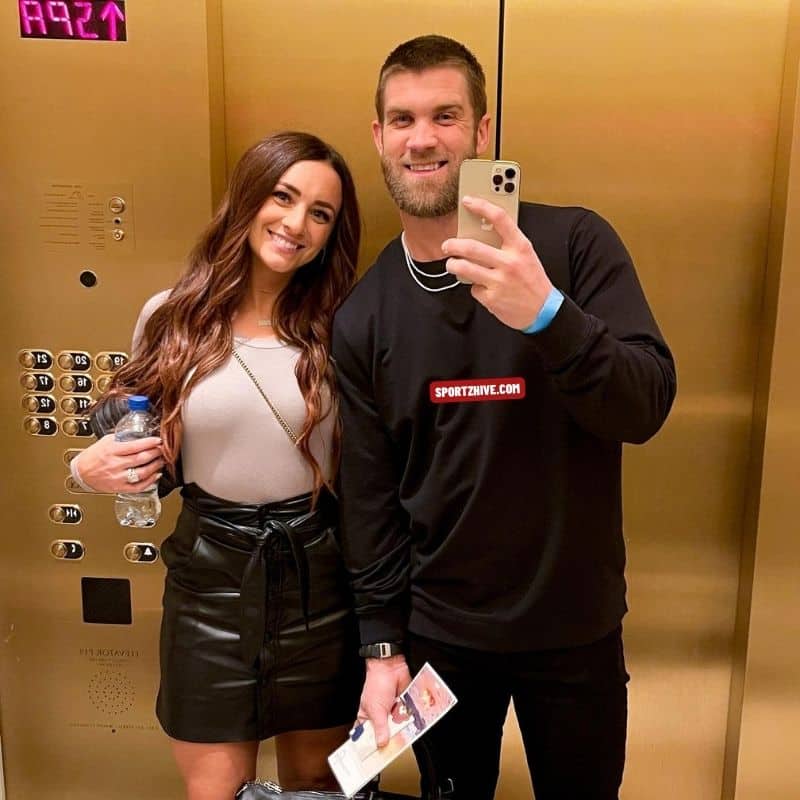 Bryce Harper married his high school love, Kayla Varner, in 2016. Kayla is also a devout follower of the Mormon faith and a fellow athlete herself. Kayla was a well-known high school soccer player at Green Valley High School and was the team MVP from 2009 to 2011. She led her team to a state championship title and was a national All-American.
The couple recently became parents who are now two kids deep, a four-year-old son, Krew Aron, and an almost 3-year-old daughter named Brooklyn Elizabeth.
Conclusion
In 2022, Bryce told the Los Angeles radio station- "I have an amazing family, I have an amazing wife, two beautiful kids that keep me very humbled and grounded. When I leave the field, it's all about them.
He said "My wife takes care of the kids at home. She does a great job at that. She supports me each night, goes to every single game she can … I'm humbled to have a wife and a family like that."
Seems like Bryce Harper is living the dream, from signing record-breaking contracts and deals to starting a beautiful family with his high school sweetheart, he has it all. I am sure his faith must have played some role in getting him to this space in his life, and we are very happy for the future Hall of Famer and his family.
Recommended For You:
Bryce Harper's Ethnicity and Nationality: Is the Phillies Superstar Mormon?
Are Joe Ryan and Nolan Ryan Related? Fact Check
Who is Kike Hernandez's wife, Mariana Vicente? Everything you need to know