Connor Bedard is widely considered to be the top prospect for the 2023 NHL Draft. The 17-year-old center has already achieved great things in his young career, winning the 2021 World Junior A Challenge MVP award and leading the Regina Pats of the Western Hockey League in scoring this season.
Meet the rising star of the ice, Connor Bedard! Born on July 17th, 2005, in North Vancouver, this young prodigy has taken the hockey world by storm. But behind every great athlete, there's a supportive family, and for Connor, that's his parents, Tom Bedard and Melaine Bedard.
Meet Conor Bedard's Parents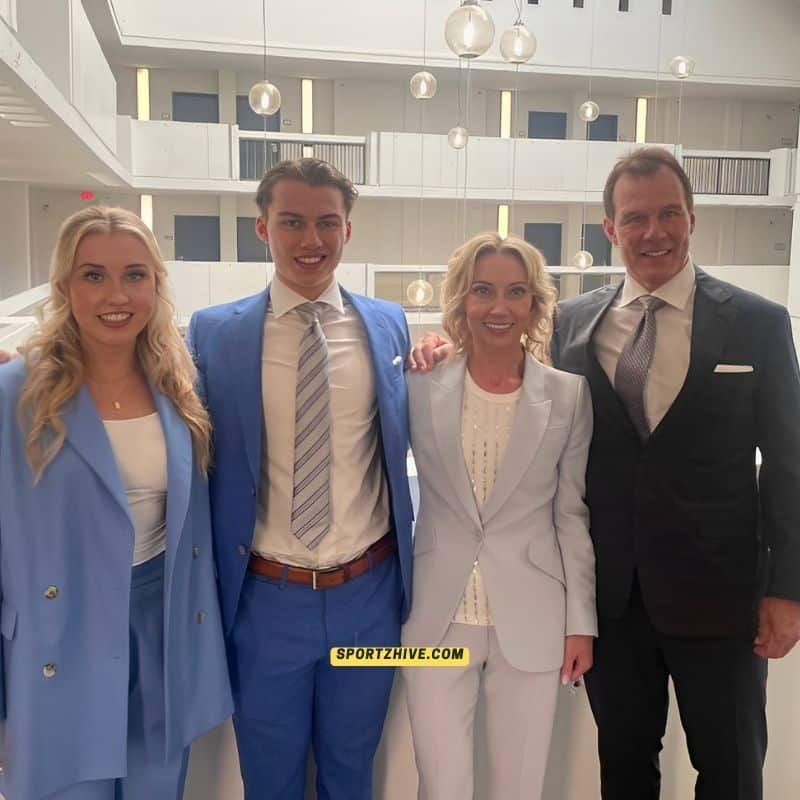 Tom Bedard, a former logger, and Melaine Bedard have been the pillars of strength for their talented son. Unfortunately, due to the pandemic, they haven't been able to attend Connor's games since he left to play in the WHL in Sweden. However, Connor's sister, Madison, has been by his side throughout this journey. She followed him to Sweden, sharing a close bond and providing valuable assistance to her brother.
Despite facing personal challenges, Connor's determination and dedication have been nothing short of inspiring. After the tragic loss of his grandfather in a car accident, Connor made a promise to his grieving grandmother that he would score a goal in his grandfather's memory. True to his word, he scored one or two goals in the next game, showcasing his resilience and commitment to his family and the sport he loves.
Also Read: Meet Travis Rudolph's Ex-Girlfriend Dominique Jones
Connor Bedard: The Wizard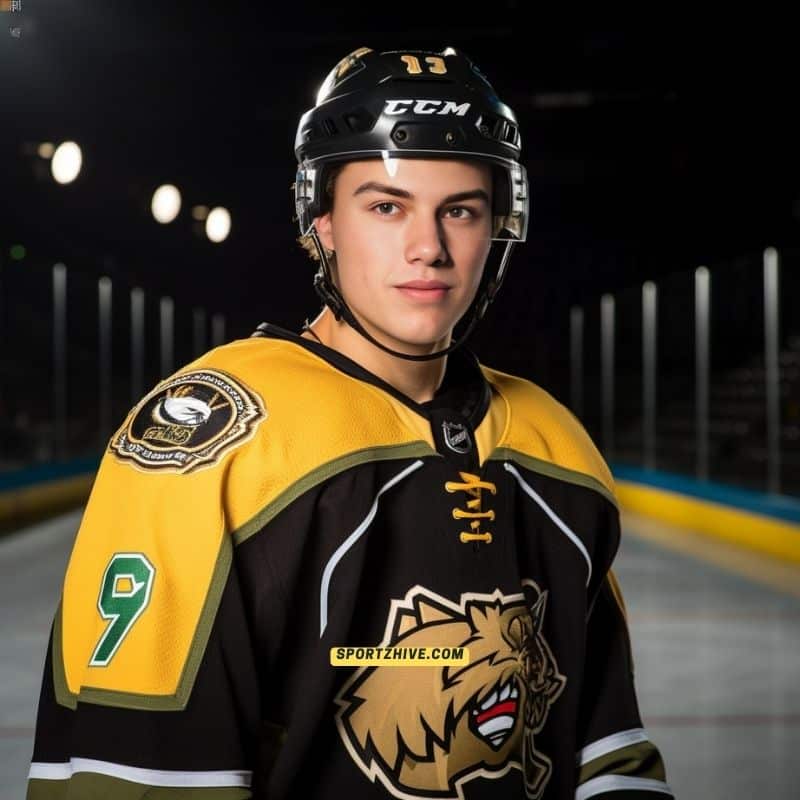 Connor's journey to greatness began at a young age when he caught the attention of hockey enthusiasts worldwide. At just 13 years old, he was already making headlines as "the future of hockey." Playing for the Canadian Sport School Hockey League's West Van Hockey Academy, he quickly rose to prominence, winning the league MVP honors at the age of 14.
The exceptional talent that Connor possesses earned him a spot in the CHL sooner than most players. With the Regina Pats, he made history by becoming the league's first-ever player of exceptional status. His rookie season with the Pats was impressive, amassing 28 points in just 15 games.
Seeking to challenge himself further, Connor ventured to Sweden to play four junior-level games with HV71. There, he showcased his skills alongside Alexander Suzdalev, a prospect for the Washington Capitals.
Also Read: What is NFL's Forward Handoff Rule? A Guide For 2023 New NFL Rule Changes
Returning to the WHL for his final season, Connor truly left an indelible mark on the league. Recording an incredible 143 points in just 57 games, he became the first WHL player since 1995-96 to achieve such a feat. His exceptional talent and achievements have undoubtedly set him on the path to a promising NHL career.
Connor Bedard is not only a remarkable athlete but also a compassionate and driven individual, carrying his family's support and memory of his late grandfather with him on the journey to greatness. As fans eagerly anticipate his potential No. 1 pick status in the upcoming NHL Draft, the hockey world braces for the impact of this young star's incredible talent and tenacity on the ice.