Dallas Eakins is a well-known name in the National Hockey League (NHL) for his successful coaching career with the Edmonton Oilers and Anaheim Ducks. However, his personal life has largely remained under wraps, including his relationship with his wife, Ingrid Kavelaars. In this article, we will delve into the private life of this celebrity couple and shed light on Ingrid Kavelaars' career in acting, as well as her life with the NHL coach. Join us as we uncover all the details about this elusive couple.
Who is Dallas Eakins' wife, Ingrid Kavelaars
Ingrid Kavelaars is a renowned Canadian actress who gained fame for her portrayal of psychotherapist Dr. Laura Keating in the science-fiction TV series "Code Name: Eternity." She was born on March 20, 1971, in London, Ontario, Canada, to parents of Dutch origin. In this piece, we will closely examine Ingrid Kavelaars' career in the entertainment industry and provide insights into her personal life with her husband, Dallas Eakins.
Early Life and Career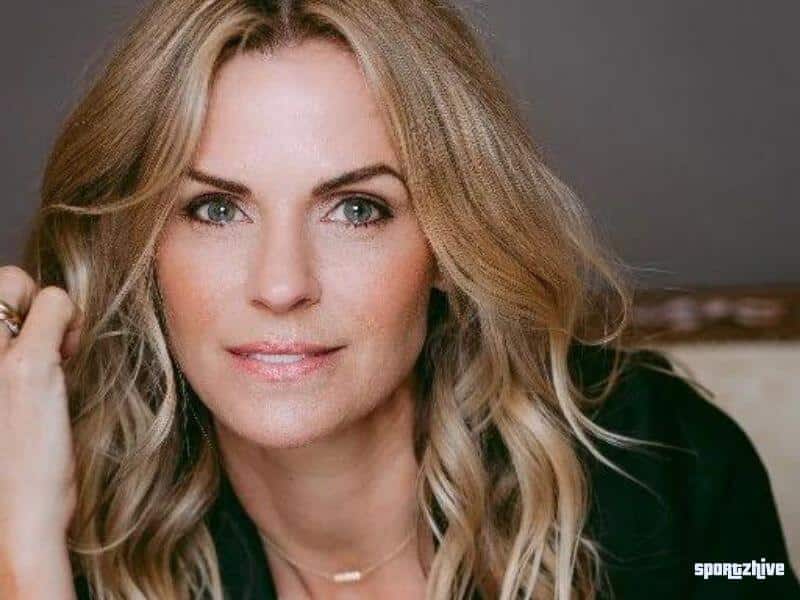 Ingrid Kavelaars started her journey in the entertainment industry at a tender age. When she was just 15, she emerged as the winner of the prestigious Miss Teen London (Ontario) title in 1987, and she was the first runner-up for the Miss Teen Canada title that same year. When she turned 18, she relocated to New York City to study at The American Musical and Dramatic Academy. After completing her studies, she ventured into theater productions in New York before moving to Toronto and later Vancouver, British Columbia, to pursue her television career.
Career Highlights
Ingrid Kavelaars is most notably recognized for her role as the skilled psychotherapist Dr. Laura Keating in the science-fiction show "Code Name: Eternity." The series, which only ran for one season, was aired on Syfy in the United States, and it followed a team of scientists exploring the depths of time and space. In addition, Kavelaars appeared in three episodes of the Canadian/American science-fiction series "Stargate SG-1," portraying the character of U.S. Air Force Major Erin Gant. Apart from her sci-fi roles, Kavelaars also made appearances in other TV series such as "Whistler," a Canadian drama series, "Living in Your Car," an HBO Canada series, and as presidential candidate Harriet Traymore in season two of "XIII: The Series."
Personal Life
Ingrid Kavelaars and Dallas Eakins have been married for a number of years and share two daughters. Despite their public profile, the couple has chosen to keep their daughters' names out of the limelight and have not disclosed them publicly.
Dallas Eakins' Career
Dallas Eakins, Ingrid Kavelaars' spouse, is a former professional hockey player who later became a successful coach. Eakins played in the National Hockey League (NHL) for more than a decade and played for numerous teams during his career. Following his playing career, he transitioned into coaching and worked with minor league teams before securing head coaching roles with two NHL teams, the Edmonton Oilers and the Anaheim Ducks.
In 2006, Eakins started his coaching career as an assistant coach for the Toronto Marlies, which is part of the Toronto Maple Leafs organization. He was later promoted to head coach of the Marlies in 2009 and was selected as one of the head coaches for the AHL All-Star games in the 2011-2012 and 2012-2013 seasons.
Eakins moved on to coach the Edmonton Oilers in 2013 but was dismissed from the position after 18 months. He then joined the San Diego Gulls, the Anaheim Ducks' AHL-affiliate team, as their head coach in 2015. In 2019, Eakins became the head coach for the Anaheim Ducks, a position he held for four years. Unfortunately, his contract was not renewed on April 14, 2023, ending his tenure with the team.
Conclusion
Kavelaars and Eakins have certainly made their mark in their respective fields, and while they have chosen to keep their family life out of the public eye, their professional achievements speak for themselves. Kavelaars' notable roles in science-fiction television and Eakins' transition from professional hockey player to successful coach demonstrate their talent, dedication, and hard work. Their legacy in the entertainment and sports industries is a testament to their skill and perseverance, and their contributions will undoubtedly be remembered for years to come.