Golf has always been associated with wealth, with top players earning substantial amounts of money through tournament winnings, endorsements, and sponsorships. Our comprehensive list of the richest golfers in the world for 2023 presents a detailed analysis of the wealthiest athletes in the sport. With its massive global fanbase, it's no surprise that many professional golfers have amassed vast fortunes through their success on the links.
Whether you're an avid follower of golf or just interested in discovering the net worth of some of the biggest names in sports, this compilation promises to deliver captivating insights into the highly profitable universe of professional golf. So, let's delve deeper into the top 20 rich golfers in the world for 2023.
#1. Tiger Woods Net Worth: $1.1 Billion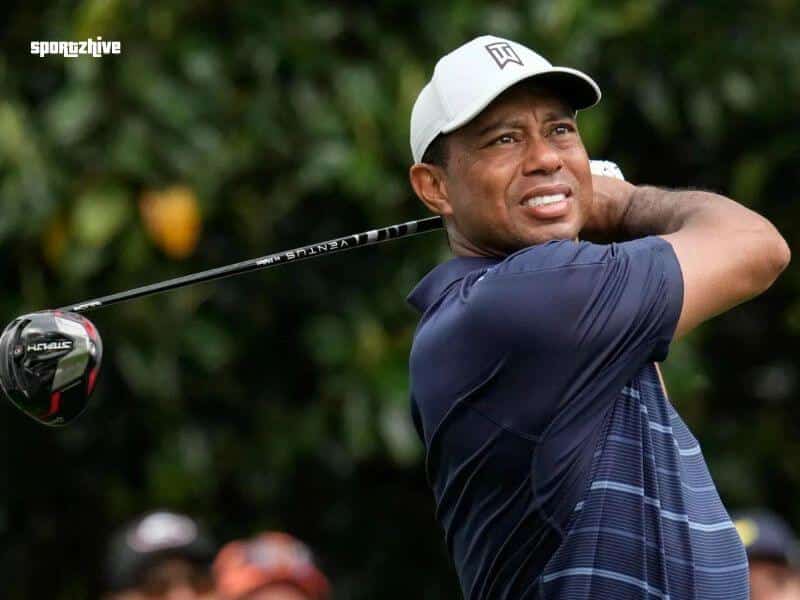 As per Forbes' latest estimates, Tiger Woods' net worth in 2023 has reached a staggering $1.1 billion. In 2022, he became a billionaire primarily through off-course activities, a testament to his immense popularity and influence beyond the golf course.
Widely regarded as one of the most exceptional golfers in history, Woods boasts an impressive track record of 15 major championship victories, 82 PGA Tour wins, and numerous other achievements. He turned professional in 1996 and instantly signed lucrative endorsement contracts with Nike and Titleist, setting the stage for a meteoric rise to stardom.
Despite various challenges both on and off the links throughout his career, Woods has consistently maintained his dominant position in the sport, garnering substantial earnings and amassing enormous wealth.
#2. Phil Mickelson Net Worth: $400 million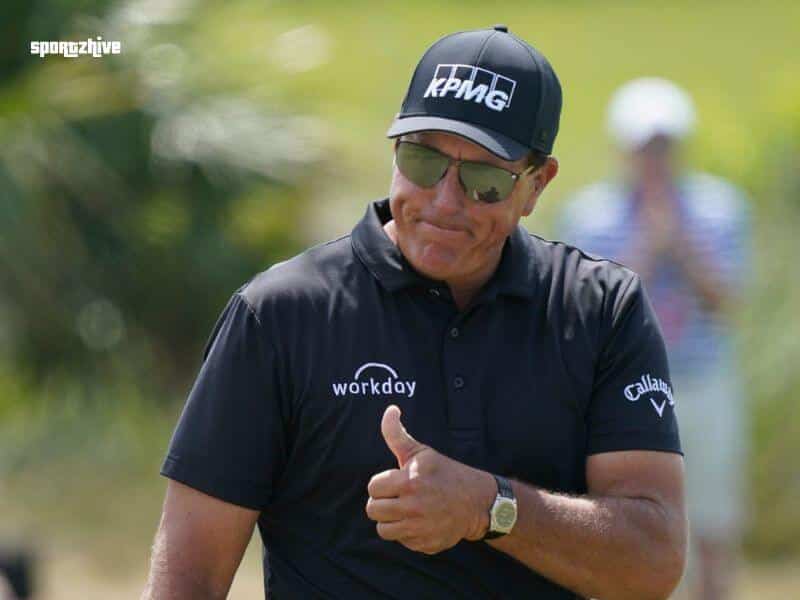 According to reports, Phil Mickelson, a renowned professional golfer, has amassed a net worth of $400 million, primarily through endorsements and sponsorships. Mickelson's partnerships with prominent companies such as Callaway Golf Company, Barclays, KPMG, Exxon Mobil, Rolex, and Amgen have contributed significantly to his wealth. In addition, he has earned over $88 million in prize money from his golf winnings throughout his illustrious career.
Mickelson is also recognized for his philanthropic efforts alongside his wife, Amy. Together, they established the Phil and Amy Mickelson Foundation to support youth and family initiatives. Mickelson's journey to success began at Arizona State University, where he achieved three NCAA individual championships and became only the second collegiate golfer to earn first-team All-American honors in all four years. He turned professional at the young age of 22 after winning his first PGA Tour tournament as an amateur and went on to win five major championships, including the coveted 2004 Masters title.
#3. Jack Nicklaus Net Worth: $400 million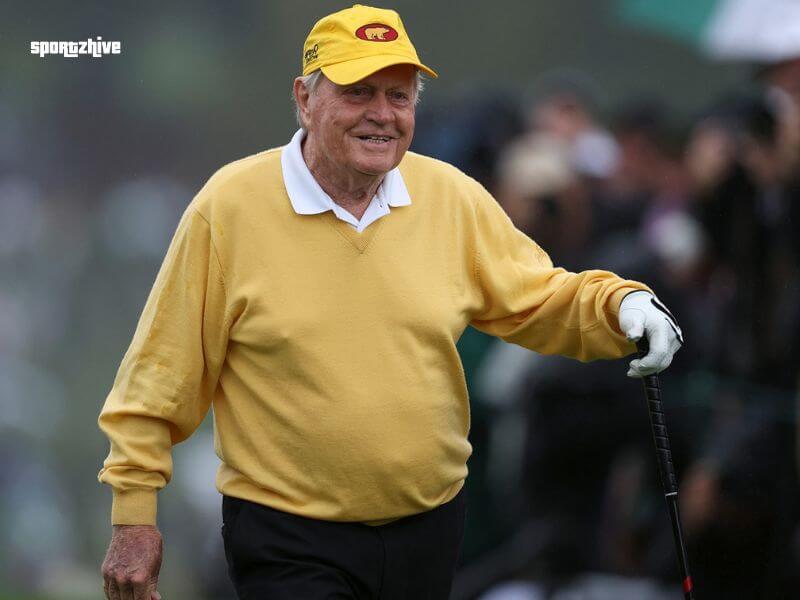 Jack Nicklaus is one of the wealthiest golfers in the world, with a reported net worth of around $400 million in 2023. Nicklaus' annual earnings are estimated to be approximately $33 million, with the majority of his wealth attributed to his outstanding golfing career, which has garnered him a staggering $1.15 billion in career earnings.
Aside from his golfing success, Nicklaus has also amassed wealth through various endorsement deals, including partnerships with the Arizona Beverage Company and Terlato Wines. He has also diversified his income streams by investing in real estate and golf course design, having notably designed the Muirfield Village Golf Club in Dublin. Additionally, Nicklaus has released several books, videos, and even a video game named "Jack Nicklaus," further contributing to his considerable fortune.
#4. Greg Norman Net Worth: $400 million
Greg Norman, a retired Australian golfer, has amassed a fortune of approximately $400 million, making him one of the wealthiest golfers globally. The golfing legend made history as the first player to earn more than $10 million in a single season and earns a yearly income of over $33 million.
Besides his golfing career, Norman has generated substantial revenue through his investments, particularly in real estate properties. He is the founder of the Greg Norman Company, which has diversified into numerous industries and generates tens of millions in revenue annually.
Norman's investment in Cobra Golf in 1991, where he acquired 12% shares, earned him a profit of $40 million in just five years. Norman presently serves as the CEO of LIV Golf and has made significant investments in the golf series.
#5. Gary Player Net Worth: $250 million
Gary Player has accumulated a net worth of around $250 million through his multifaceted career as a golfer, endorsement deals, and golf course designer & author. His annual income is estimated to be approximately $20 million, with golf being the primary source of his earnings.
During his illustrious career, Player was a popular choice for endorsement deals, and he continues to endorse a range of brands to this day, including Callaway, Coca-Cola, BMW, Sun International South Africa, and Rolex. Even in his 80s, Player remains a sought-after endorser, showcasing the longevity and value of his brand.
#6. Rory McIlroy Net Worth: $170 million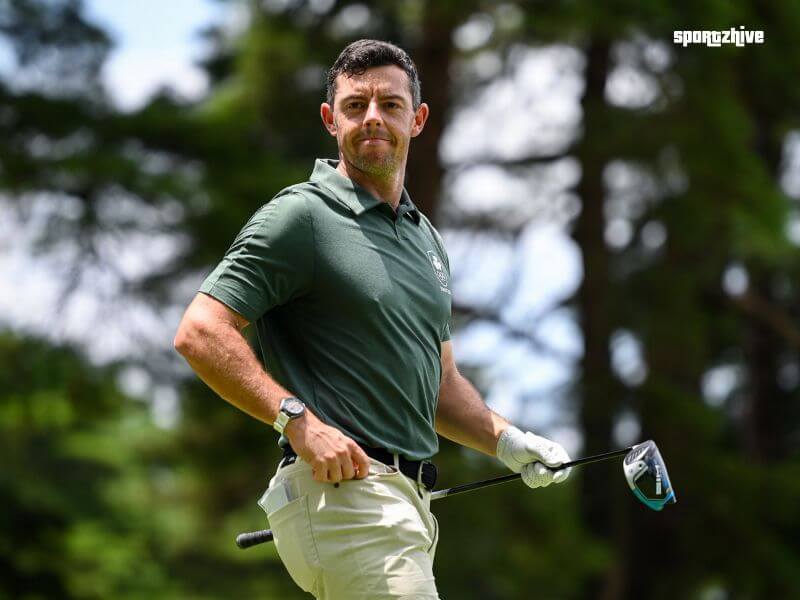 Rory McIlroy, a four-time major tournament champion, has earned a staggering $125,147,336 throughout his career, which includes $15.5 million earned through the PGA Tour's Player Impact Program (PIP) in 2021.
McIlroy's income primarily comes from his endorsements, although he earns between $40-50 million annually from tournament winnings and endorsements combined. His net worth is estimated to be around $170 million.
In the 2022-23 PGA Tour season, McIlroy earned an impressive $5,333,286, adding to his already substantial career earnings.
#7. Fred Couples Net Worth: $120 million
Fred Couples, an American professional golfer, has amassed an estimated net worth of $120 million as of April 2023. He has won fifteen PGA Tour events and has transitioned into the field of course design. His earnings fluctuate depending on his performance on the PGA Tour and other golfing events. In 2023, he earned $10 million from the PGA Tour, and he has also earned additional income from endorsements, business ventures, and appearances.
Couples has had numerous endorsement deals throughout his career, including with Nike, Bridgestone, Ashworth, and Titleist. He was one of the first professional golfers to sign with Nike when they entered the golf market in the 1990s, and he is known for wearing Nike golf apparel and shoes. He has also endorsed Bridgestone golf balls and appeared in advertisements promoting their golf equipment and technology. Couples is a popular endorser in the golf industry, recognized for his on-course success and distinctive style.
#8. Jordan Spieth Net Worth: $110 million
Jordan Spieth, a professional American golfer, boasts a net worth exceeding USD 110 million as of 2023. The bulk of his income derives from his successful golfing career, highlighted by three major championship victories and several additional wins, as well as lucrative endorsement deals with high-profile brands such as Under Armour, Rolex, and Coca-Cola.
Spieth's estimated monthly earnings stand at around USD 2 million, with an annual salary exceeding USD 26 million that can vary depending on his performance in golf tournaments. Additionally, Spieth has displayed an interest in technology and sports, evidenced by his investments in firms such as The Players' Tribune, Performance Inspired Nutrition, Golf Genius Software, and Tonal, among others.
#9. Dustin Johnson Net Worth: $100 million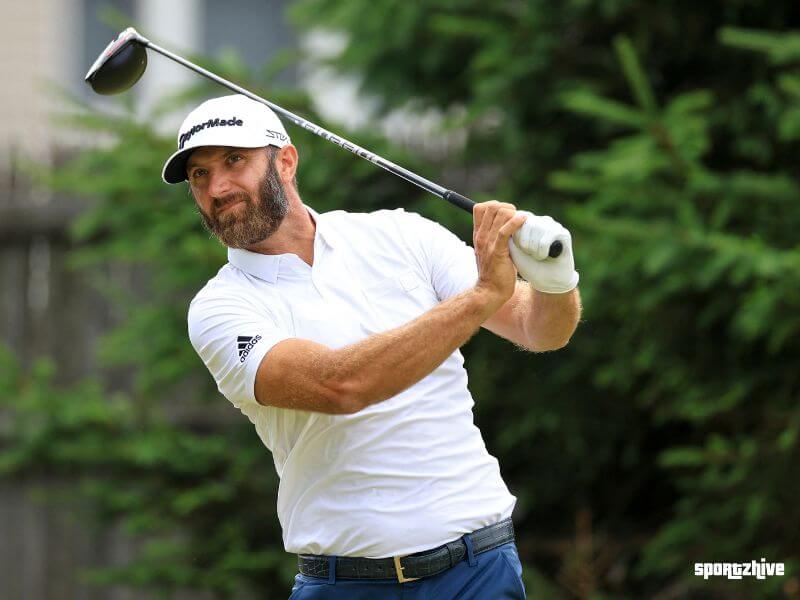 Dustin Johnson, a prominent American golfer, has an estimated net worth of $100 million as of 2023. His earnings primarily come from his successful golfing career, where he has earned over $68 million in prize money.
Additionally, Johnson has numerous lucrative endorsement deals with major brands like Adidas, Hublot, and TaylorMade, which contribute significantly to his wealth. He earns an estimated $11 million annually from these deals and an additional $5 million from his golf winnings.
Apart from golf, Johnson has made shrewd investments in the real estate market. He has owned multiple high-end properties, including a residence in North Palm Beach, Florida, that he sold for a hefty price of over $3.8 million in 2016. Johnson has also recently signed a deal with LIV Golf and made approximately $35 million during his first season with them.
#10. Ernie Els Net Worth: $85 million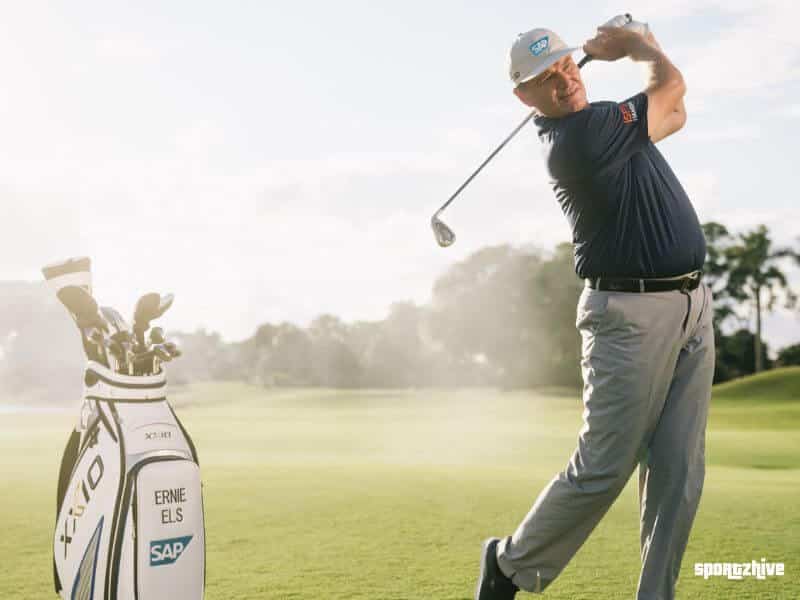 Ernie Els, one of the most successful golfers in history, has a net worth of approximately $85 million, which he has accumulated through a combination of his impressive golfing career, business ventures, and brand endorsements. He has earned over $50 million in prize money over the course of his career, and his annual income in 2023 is estimated to be around $7 million.
Els has been able to secure a range of high-value endorsement deals throughout his career, with some earning him upwards of $10 million per year, highlighting his status as one of the top golfers in the world. Along with golfing, his successful businesses have also been a significant contributor to his wealth.
With his packed golfing schedule and continued success in the business world, it's expected that Els' net worth will only continue to grow in the coming years.
#11. Vijay Singh Net Worth: $75 million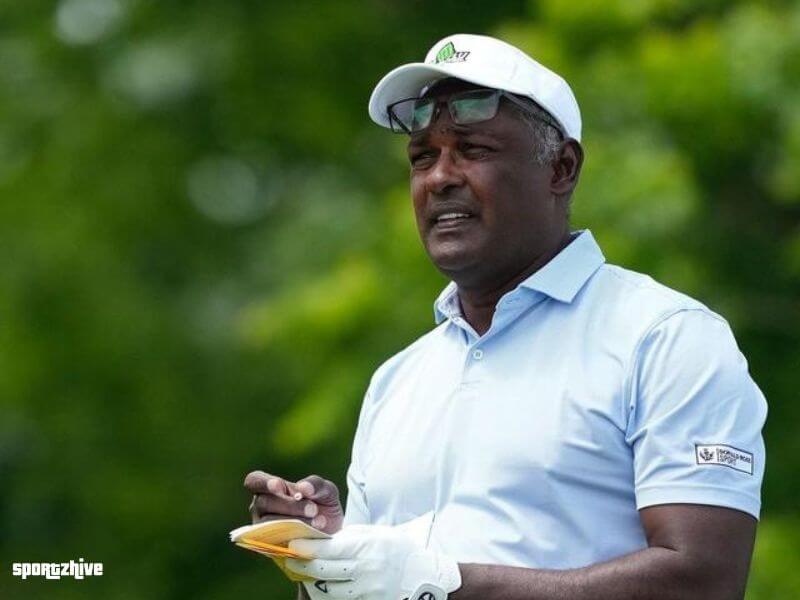 Vijay Singh's remarkable net worth of $75 million in 2023 is a testament to his incredible career on the PGA Tour. Boasting an impressive 34 victories and total career earnings of around $68 million, it is evident that golfing has played a significant role in his wealth accumulation. Further contributing to his fortune are the endorsement deals he has landed with brands such as Hopkins Golf, Southwest Greens, Cleveland Golf, and Footjoy.
According to reports, Singh's annual salary is around $2.3 million. It is also worth mentioning that he has been involved in business ventures, which could have added to his overall wealth.
#12. Sergio Garcia Net Worth: $70 million
Sergio Garcia is a professional golfer with a notable career, which includes his win in the Masters tournament and 11 victories on the PGA Tour. Apart from his successful golfing career, Garcia has also earned substantial income from endorsement deals with well-known brands such as Adidas, Callaway, and TaylorMade. Based on his career achievements and brand endorsements, Garcia's net worth is estimated to be around $70 million.
#13. Jim Furyk Net Worth: $60 million
Jim Furyk is an accomplished American golfer, whose prosperous career has earned him a fortune of $60 million, through a combination of tournament wins and lucrative sponsorships. Furyk's love for golf started at a young age and flourished during high school, where he was named a state champion. While playing golf at the University of Arizona, he contributed to the team's victory in the NCAA championship.
Furyk turned pro in 1992 and joined the prestigious PGA Tour in 1994. Over the years, he has claimed victory in 26 professional tournaments and impressively won at least one tournament every year from 1998 to 2003, reaching a top ten ranking in the Official World Golf Ranking. Furyk's notable career highlights include his win at the U.S. Open in 2003, where he tied the record for the lowest 72-hole score.
In 2010, Furyk's golfing prowess was rewarded with the FedEx Cup championship and the PGA Tour Player of the Year title. Additionally, he has proudly represented the United States in various international golf competitions such as the Ryder Cup, Presidents Cup, and World Cup. Furyk has had a steadfast partnership with his caddy, Mike "Fluff" Cowan, since 1999, who had previously worked with Tiger Woods.
#14. Adam Scott Net Worth: $60 million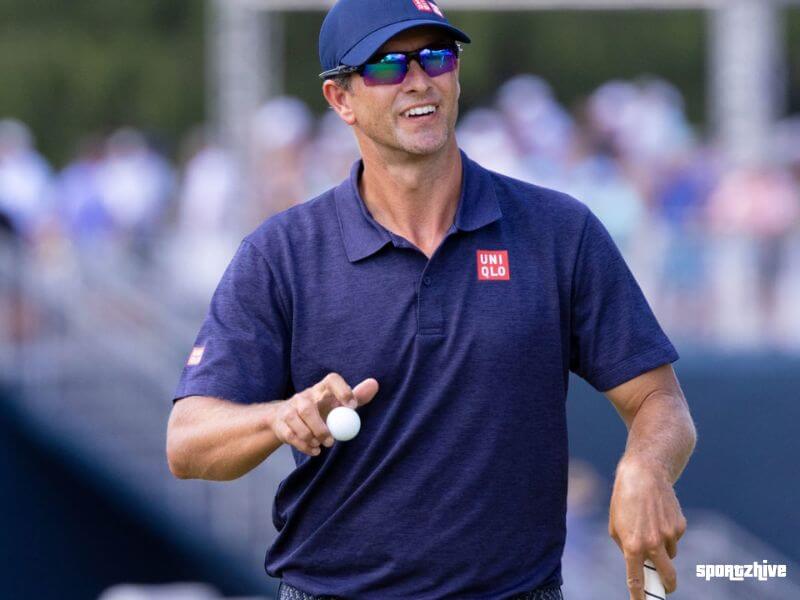 Adam Scott, a successful professional golfer, boasts an impressive net worth of approximately $60 million, which is derived from his official PGA Tour earnings since joining in 2003 and playing in over 375 events.
He has won 14 PGA Tour events and 11 DP World Tour wins throughout his career, with his best season on the PGA Tour in 2015/16, during which he won twice, placed runner-up twice, and finished in the top 10 nine times.
Some of his notable victories include the 2013 Barclays and the 2013 Masters, where he earned a whopping $1,440,000 for each win.
Scott has had a variety of sponsors over the course of his career, including Titleist, FootJoy, and Uniqlo, among others. While he used to have deals with Mercedes and Rolex, it remains unclear whether he still has them. At present, he has equipment deals with TaylorMade, Miura, Mizuno, and L.A.B. Golf, and he wears FootJoy gloves and shoes when competing.
#15. Lee Trevino Net Worth: $50 million
Lee Trevino, a former professional golfer, has a net worth of $50 million that he accumulated throughout his successful career in the sport. He won six major championships and 29 PGA Tour events and had a total of 92 professional wins. Trevino's tournament winnings throughout his PGA career amounted to $9.9 million, placing him among the top 30 of all-time career earnings totals.
Aside from his golfing success, Trevino earned tens of millions of dollars from endorsement deals. In 1996, he and his wife purchased a mansion in the Preston Hollow neighborhood of Dallas, which they remodeled completely before moving in three years later.
In 2014, they put the property on the market for $13 million but reduced the price to $7.5 million later on. The mansion was finally sold in 2019, with the new owners opting to demolish the property.
#16. Bubba Watson Net Worth: $50 million
Bubba Watson, a successful American professional golfer, has accumulated a net worth of approximately $50 million, which includes his earnings of $48,049,780 from playing in various tournaments. Watson started his professional career in 2002 and played on the Nationwide Tour until 2005. In his rookie year in 2006, he earned over $1 million in prize money.
With 12 PGA Tour wins to his name, Watson has won two major championships, the Masters Tournament in 2012 and 2014. Currently, he is playing for LIV Golf and has a $50 million incentive package. In addition to his tournament earnings, Watson earns between 3 to 5 million USD every year through endorsement deals with brands such as Oakley Performance Golf Footwear, cbdMD, Ping, Linksoul Apparel, airweave, and Air Jordans.
#17. Justin Rose Net Worth: $40 million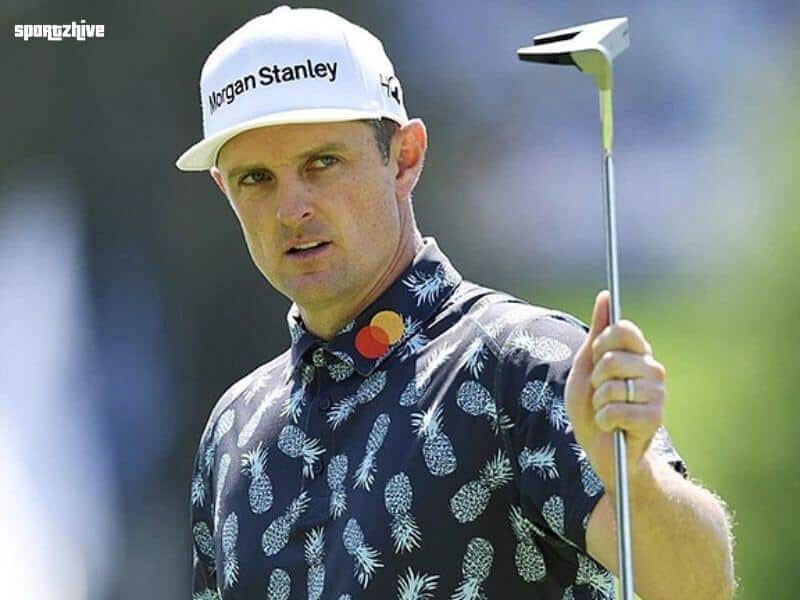 Justin Rose is an accomplished professional golfer from England with a fortune of $40 million as of 2023. He has built his wealth through his successful golf career, endorsement deals, and various business ventures.
Rose has secured 25 professional titles, including the prestigious 2018 FedEx Cup Championship and the 2013 U.S. Open. He has also been a runner-up in numerous major tournaments. His golf winnings on the PGA Tour alone amount to a whopping $60,011,259 as of March 19, 2023. He even earned a generous $10 million bonus for winning the 2018 FedEx Cup playoffs.
In addition to his golfing success, Rose has lucrative endorsement and sponsorship deals with renowned companies such as Morgan Stanley, MasterCard, Bonobos, and Lamkin Golf Grips. These partnerships have contributed significantly to his impressive net worth.
#18. Zach Johnson Net Worth: $35 million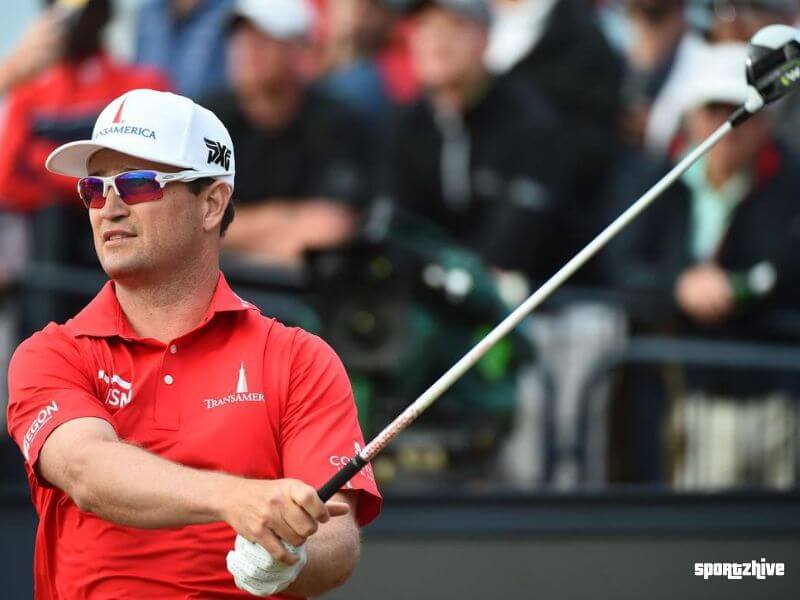 Zach Johnson, a professional golfer, is estimated to have a net worth of $35 million as of 2023, mainly attributed to his success in golf tournaments and endorsement deals. Johnson has earned more than $48 million from his participation in various golf tournaments on the PGA Tour, including winning the 2007 Masters Tournament, 2013 BMW Classic, and 2015 Open Championship.
Apart from his tournament winnings, Johnson's bank account is also padded by lucrative deals with leading brands such as John Deere, Titleist, Oakleys, EA Sports, NetJets, FootJoy, and BMW. These endorsement deals add a substantial amount to his net worth.
#19. Bernhard Langer Net Worth: $25 million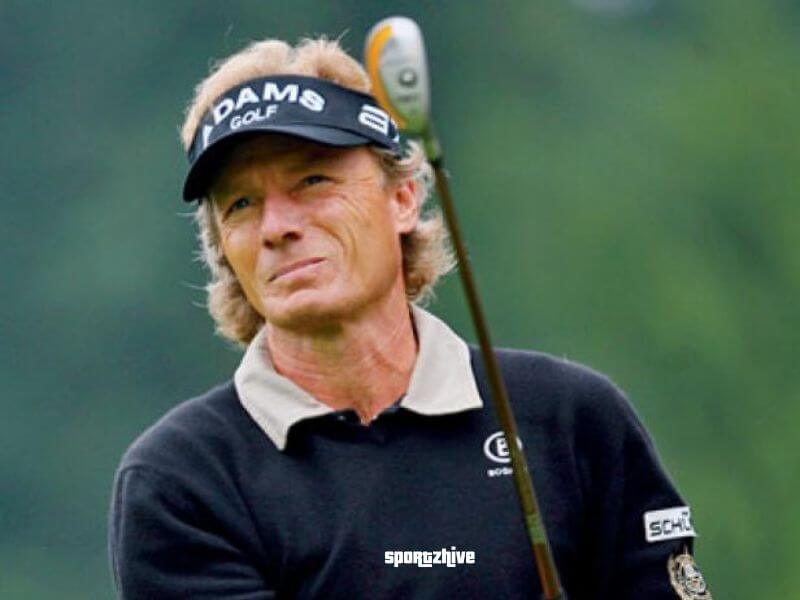 Bernhard Langer, a hails professional golfer from Germany, has a net worth of $25 million. He began his professional career in 1976 and has since achieved tremendous success. Notably, he won the Masters Tournament twice, in 1985 and 1993, and was the first golfer to be ranked as the number one player in the Official World Golf Rankings, which commenced in 1986.
Langer holds the second-most career wins on the European Tour, and he is one of only four players to have won tournaments on every continent where golf is played. He has received numerous accolades, including being named European Tour Player of the Year twice, receiving three Jack Nicklaus Trophy awards, and five Arnold Palmer Awards. Despite his successes, Langer has also faced difficulties such as suffering from the yips, a condition that causes a player to flinch while putting, and famously missing a five-foot putt during the 1991 Ryder Cup.
#20. Martin Kaymer Net Worth: $22 million
Martin Kaymer, a professional golfer from Germany, has amassed a net worth of $22 million throughout his career. He has claimed victory in 23 professional events, including the 2010 PGA Championship and the 2014 U.S. Open. In 2011, Kaymer spent a total of eight weeks as the top-ranked player in the Official World Golf Rankings.
Kaymer has repeatedly won the WGC-HSBC Champions, The Players Championship, and the Abu Dhabi Golf Championship. He has also won the BMW International Open, Open de France ALSTOM, Barclays Scottish Open, KLM Open, and Alfred Dunhill Links Championship. In 2010, he earned the title of European Tour Golfer of the Year and helped Europe secure a Ryder Cup win in 2012.
Conclusion
These top 20 golfers have built their fortunes through a combination of tournament winnings, lucrative endorsement deals, and business ventures. Thanks to their success on the greens, these players have forged partnerships with major brands that have allowed them to rake in sizable off-course earnings.
It's important to keep in mind that while net worth estimates provide a ballpark figure of each golfer's wealth, these figures may not be entirely accurate and can fluctuate over time.